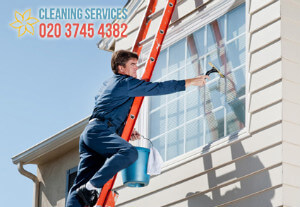 Do you want to make your residential place or establishment appearance more attractive? Make it with exquisitely beautiful windows. Our specially trained fellow workers will make the image of your place unrecognizable. We are located in Mill Hill, NW7 and you can find us there every time of the day.
Our polite and cooperative attendants are always there. You can arrange time for cleaning or to ask them for more information about us and our services. Another options to do it is on the phone or through our website. There are a lot of opportunities so you could be able to choose the best one for you.
In addition to our good customer service and perfect cleaning maintenance, we offer no reference prices.
| Window Cleaning | Internal | External |
| --- | --- | --- |
| 1 bedroom property | £20 | £40 |
| 2 bedroom property | £30 | £60 |
| 3 bedroom property | £40 | £80 |
| 4 bedroom property | £50 | £100 |
Premium-Quality Window Cleaning Service in Mill Hill
Forget about squeegees, cloths and other housekeeping supplies. You don't need this hassle anymore. Call our professionals. They work only with high-technologies and innovative products showing at the market. We regard our level as uncompetitive because:
We work with highly trained experts with the latest equipment required for their job
Our prices are nothing in comparison with the results you have
We measure our success by the opinion of our clients
Accessible and easy to find office in Mill Hill, NW7
Persistent urge to grow and develop
Over the years we have discovered that clean windows are reflection of our good name. We keep your windows as clean as we want our reputation to be. Call us if you want to benefit from the best service with the most competitive prices.
Brilliant window cleaning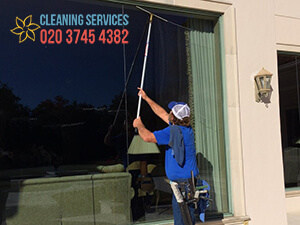 Our long stay on market shows that we are reliable and responsible. We have always been trying to stay on top with high quality and good relationship with our customers. We work with private properties, commercials, business buildings, etc. So far we have no complaints but the praises are uncountable.
Do yourslef a favour and rely on our good services to cope with your window cleaning. We are located in Mill Hill, NW7 and provide our home supply here and the close areas. Call us every time you need your windows to be perfeclty cleaned.