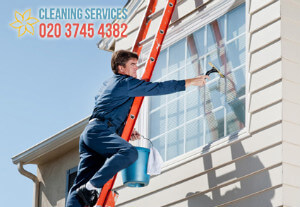 Let us save you time, energy and nerves in cleaning the windows and get advantage of our window cleaning services. We are accomplished and strict company in Tooting, SW17 and the things of great importance for us is the satisfaction of our customers. That's why we collaborate with well-versed and industrious cleaning staff, who won't leave even a streak after the cleaning.
To match you perfectly, our services include professional care for business and domestic needs at any height. We are like Spiderman and we achieve even the inaccessible places. Our cleaning equipment is of high quality, because we cannot allow mistakes in our work.
Our capabilities are limitless. Contact us and convince in our words with your own eyes. We are at your disposal every day and our friendly representatives are ready to provide you with more information, regardless of day and time.
| Window Cleaning | Internal | External |
| --- | --- | --- |
| 1 bedroom property | £20 | £40 |
| 2 bedroom property | £30 | £60 |
| 3 bedroom property | £40 | £80 |
| 4 bedroom property | £50 | £100 |
Ace window cleaning services in Tooting
Let us help in the search of streak-free clean windows. We take care not only of the cleanliness, but also of your peace of mind with our flawless services, which will provide you with:
Diligent cleaning of all the debris and leaving no streak
Work on every height and building in Tooting, SW17
High-performance cleaning tools
Trained and energetic team of young and insured cleaners
Friendly and competent customer supporters
Respect to you and your home
Appointments, complied with your needs
Discounted rates
See the world through cleaner window with us. No height or challenge can make us fear and stop us from delivering the brilliant results.
World-class window cleaning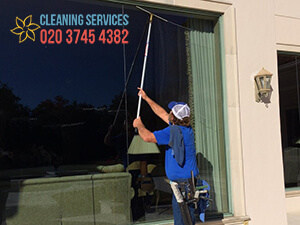 The cleaning of windows is not that easy as it looks when someone else is doing it. Moreover, the results are almost always not as immaculate as you expected. Now is the time to find the cleanliness, which you need and benefit from our services. Our cleaning techs are the masters in this business and we supplied them with the necessary equipment. We take care not only of the results, but also of your health and that's why we always go for chemical-free detergents.
Price definitely matters, but quality is on first place. Rely on our window cleaning services in Tooting, SW17 and benefit from all you need. We are ready to listen your demands and requirements and fulfil them in a flash. We deliver our services every day, so you are not constraint in any way with us.