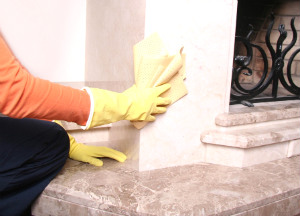 Guaranteed end of tenancy cleaning in Harlesden NW10, London by Superb Cleaning Services. If you are looking for reliable end of tenancy cleaners call us!
Do you live in Harlesden NW10? If you're leaving your rented apartment and need help with cleaning, you'd better come to us. Our professional end of tenancy cleaning service is the one for you. Here at our company we have competitive prices and achieve high-quality results with every session. Our service is effective, speedy and it has a guarantee. No matter if you are a homeowner or renter, we'll provide the same quality cleaning sessions every time. If you feel that this is the service for you, please give us a call.

End Of Tenancy Cleaning
Studio
from

£89

One Bedroom Flat
from

£145

Two Bedrooms Flat
from

£165

Three Bedrooms Flat
from

£189
Detailed list of tasks included in the cleaning service
Moving out may be overwhelming. If you struggle to complete all tasks included in the process, give our company a call and book the end of tenancy cleaning service we offer. We focus on details and ensure that our customers always receive results of the highest quality. Allow us to help you move out effortlessly by scheduling an appointment with us. Below is a list of tasks included in the service:
Kitchen
Dusting and wiping of cupboards and drawers internally and externally
Thorough cleaning of the freezer and the fridge
Remove grease and grime from the microwave, oven and hobs
Clean all sides of the washing soap dispenser, machine, and filters
Clean the dishwasher and extractor fan
Remove mould, grime and grease from wall tiles, worktops and floors
Bedroom
Clean the doors from marks and fingerprints
Use a dust attachment on the hoover in order to clean the skirting boards and the furnites from dust
Ensure that the windows and sills are cleaned and shiny
Clean inside, outside, and top of the cupboards using professional solution
Dust off the cobwebs
Clean cornice and pictures
Remove dirt from mirrors, pictures
Polishing and dusting of windows and ledges
Bathroom
Limescale removal from faucets and fixtures
Mould, mildew and soap scum cleaning.
Cleaning of tiled walls and surfaces.
Shower, sink and toilet bowl scrubbing.
Disinfection of various surfaces.
Booking our move out cleaning is easy
Our end of tenancy cleaning service is simple to book and this may be done via email or over the phone. Our office staff will assist you in scheduling the best service for your requirements. Everything will be customised for you, so don't hesitate to contact us. The following are the steps you should follow:
Feel free to give us a call or reach out via email.
Tell us a bit about your property and situation (size, condition, location, etc.).
Choose the time and date for your appointment.
A price quotation will be prepared for you based on your situation.
End of Tenancy Cleaning Services in NW10, Harlesden
Everything will be sanitised and ready to use by future tenants.
Reasons to book a service:
Experienced workers
Professional cleaning methods and equipment
48-hour guarantee
Our technicians tend to arrive on time and do the job as fast as they can. However, it doesn't mean that the quality of work is compromised. Not at all. They use modern equipment and a number of cleaning methods which deliver high quality results. The process may take several hours. In the meantime, our technicians will vacuum every room and deep clean all surfaces, including your toilet and bathroom, basins, sinks, appliances, areas behind furniture, crevices, floors, ceilings and walls, etc.
End Of Tenancy Cleaners in Harlesden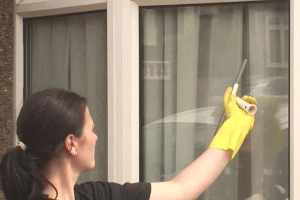 We clean properties in Harlesden NW10 every day, that's why you shouldn't be worried about our skills and experience. So far we've helped hundreds of renters and landlords obtain maximum results with their end of tenancy cleaning service. We work hard to meet their criteria and expectations.
Our cleaning is complied with all regulation regarding the cleaning business. To make this service better, our company has provided a guarantee. It expires after 48 hours of the service completion.
Living in this area, we got you covered
What this guarantee ensures is that your property is cleaned again free of charge in case you aren't happy with the results. In case you notice some dirty areas, be sure to get in touch with us and let us know about the problem. We'll come back and clean the mentioned areas.
The best way to arrange a service is to give us a call. We shall go into detail about what we do and when we do, prices, appointments and other cleaning-related stuff of interest to you. We can assure you our prices are reasonable and complied with different factors. We encourage you to take a close look at our service in Harlesden NW10 and obtain a free quote over the phone as soon as possible. We will be waiting for you.